Since 1945, Frith Construction has helped hundreds of businesses in Virginia and North Carolina have the structures they need.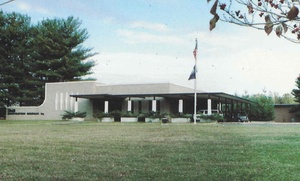 Frith Construction - Main Office
They have included multi-story offices, warehouses with dozens of acres under one roof, attractive architectural showpieces, and highly complex manufacturing facilities.
Not just on time, nearly every project we undertake is completed ahead of schedule.
This experience and success gives you important peace of mind as you plan and oversee your project. Frith Construction's debt-free financial strength and 3A1 D&B rating are also important to our clients.
Frith Construction is accustomed to handling a variety of projects on a Design-Build basis, which can cut months from the time to complete your project.
As your Design-Build Contractor, Frith Construction assumes full responsibility for design and construction, including all trades. This way, we are often able to begin construction of one phase while another phase is still in the drafting or approval phase.
Emergency/Disaster Construction
Many people have come to rely on Frith Construction for emergency construction and repair work. The unexpected can and does happen to businesses, churches, or just about anyone.
Frith is Ready for Your Project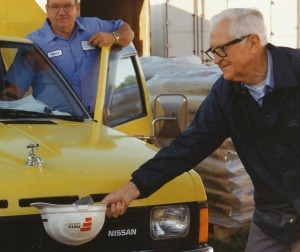 J. Burness Frith - Company Founder
We expect you to check us out. Call any of the companies we've worked for. Ask the president or plant manager about Frith Construction. He or she was once in the same position as you are today, and will tell you anything you want to know.
Although Frith Construction has been in business over 70 years, today's team is young and energetic as well as experienced: we out-produce our competition physically.
We are hungry for your business: we know that the only way to continue to grow is to make every client a satisfied and vocal advocate of our abilities.
The Next Step...
Let's discuss what you have in mind. The earlier the better. Our experience and our knowledge of construction will help save you money. We also know of many sites and new sources of funding.
Please call us at (276) 632-7241 or contact us by Email. One of us will be in your office whenever you wish.